11 febrero 2011
5
11
/

02
/

febrero
/

2011
15:03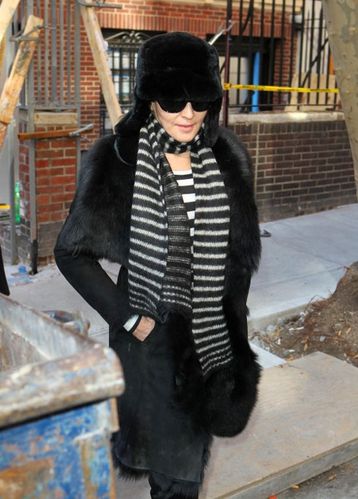 Madonna fue el jueves 10 de febrero a su casa en Nueva York para seguir el progresando con su trabajo.

Los paparazzi aprovecharon la oportunidad para hacerle una pregunta acerca de los problemas encontrados por Madonna con la familia biológica de la pequeña Mercy.
Madonna was on Thursday February 10 at his home in New York to keep progressing with its work.

The paparazzi took the opportunity to ask a question about problems encountered by Madonna with the biological family of the little Mercy.